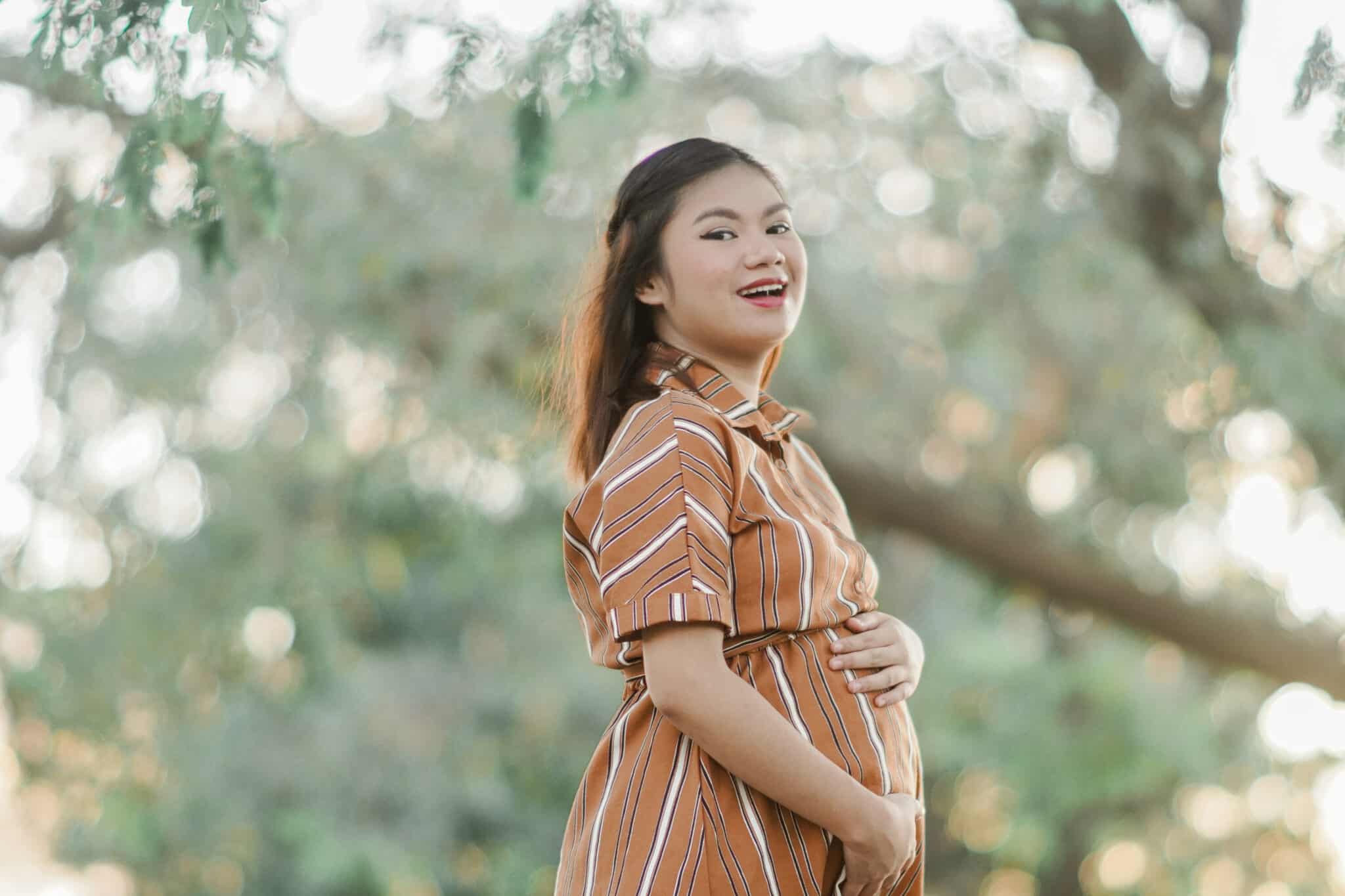 What To Wear For Maternity Shoot
Maternity shoots are a wonderful way to celebrate and document the beautiful journey of motherhood. It is a great opportunity for expecting mothers to capture their special moments in a unique way. But, deciding what to wear for a maternity shoot can be quite tricky. It is essential to choose the right clothing that reflects your personal style and makes you feel comfortable and confident. In this article, we will provide some helpful tips on what to wear for your maternity shoot.For a maternity shoot, it is important to wear something that is comfortable and makes you feel beautiful. A dress that fits loosely and shows off your bump can be a great option. You can accessorize with jewelry, a scarf, or a hat to add some texture and interest to your outfit. Picking clothing items that aren't overly busy or distracting will help keep the focus on you and your growing belly. Choose colors that flatter your complexion and make sure to bring several different options in case the photographer wants to try different looks.
Choose Colors That Flatter You
When choosing outfits for a maternity shoot, it is important to consider colors that will flatter your skin tone, complexion, and hair color. Soft, neutral tones such as white, cream, blush pink, light gray, and navy blue tend to look good on everyone. You can also choose bolder colors such as bright reds and yellows to add a pop of color to your shoot. Consider texture for added dimension in your photos. A chunky knit sweater or lace top can make a great statement piece in your photos.
Pick Comfortable Clothes
It is important to choose outfits that you feel comfortable in when taking maternity photos. Loose-fitting clothes are always a great choice since they are comfortable and allow you to move around freely during the session. Avoid choosing overly tight clothes as these can be uncomfortable and unflattering in photos. Also consider the weather when picking out outfits; if it's chilly outside, opt for layers such as a cardigan or jacket for added warmth.
Accessorize Your Look
Accessories can really make an outfit stand out in maternity photos. Consider adding jewelry pieces such as necklaces or earrings to dress up your look. Hats are also becoming increasingly popular for maternity shoots; a wide-brimmed straw hat or fedora can add some texture and interest to your photos. If you're shooting outdoors, consider bringing along props such as balloons, a cute sign featuring baby's name or birth date, or even stuffed animals for an extra special touch.
Maternity Dresses
Maternity dresses are always a great choice for a photoshoot. They can be dressed up or down depending on the occasion and come in a variety of styles. From fitted, to flowy, to long and short, they all look beautiful in photos. Maternity dresses can also be accessorized with jewelry, scarves or wraps, to give the look a special touch.
Flowing Tops
Flowing tops are another great option for a photoshoot. They are comfortable and stylish and can be paired with jeans or trousers for a more casual look, or with skirts for a dressier feel. Flowy tops come in many different colors and patterns, making them perfect for creating many different looks.
Maxi Dresses
Maxi dresses are also very flattering on pregnant women and make an excellent choice for maternity photography sessions. They come in many different lengths and styles so there is sure to be one that fits your needs perfectly. Maxi dresses look great when paired with cardigans or jackets for cooler weather shoots.
Tunics
Tunics are another great option for maternity photoshoots as they are comfortable yet stylish. Tunics come in many different styles from short sleeve to long sleeve to sleeveless to tank top styles so you can choose one that best suits your body type and the setting of the shoot. Tunics also look great with leggings or skinny jeans when you want something more casual but still stylish.
Cardigans
Cardigans are an essential piece of maternity clothing for any photoshoot as they can easily be layered over other pieces like flowy tops or maxi dresses to create an entirely new look. Cardigans come in various lengths from cropped to full length so you can find one that works best with your outfit choice.
What Colors Flatter For a Maternity Photoshoot?
Maternity photoshoots are a special way to capture the beauty of pregnancy and the joys of expecting a new baby. As such, choosing the right colors for a maternity photoshoot is important to ensure that you look your best for these precious memories. Soft pastel colors like blush, lavender, and light pink will flatter any expectant mother and draw attention to her glowing complexion. For more dramatic shots, bolder colors like red or navy blue can be used to create statement looks. You can also incorporate neutral tones like cream and gray into your maternity photoshoot for an elegant feel. Don't be afraid to experiment with accessories too; scarves, hats, and jewelry can add interesting accents to your pictures. Whatever you choose, make sure that the colors you pick flatter your complexion as well as your unique style!
When it comes to choosing clothing for your maternity photoshoot, comfort should always come first! Lightweight fabrics like chiffon or cotton are ideal for keeping you feeling cool and looking good in photos. If you're wearing a dress or skirt, choose one that falls just above the knee to show off your bump without being too revealing. Maxi dresses are also great for giving an elegant look while still being comfortable enough to move around in. As for color choices, try out different combinations until you find the ones that truly flatter you best!
Suggested Accessories for a Maternity Photo Shoot
Having a maternity photo shoot is a beautiful way to capture the joy of impending motherhood. Adding accessories to your photo session can take your photos to the next level, creating a one-of-a-kind look just for you. Here are some suggested accessories for your maternity photo shoot that will make your images truly special.
One of the most popular accessories for maternity photo shoots is flowers. Adding fresh blooms or even dried petals can add a vibrant pop of color and texture to your photos. If you're looking for something more unique, consider bringing props like balloons, bubbles, or even a baby stroller or crib. These items can all add an interesting and whimsical element to your images that will make them stand out.
Another great accessory idea is clothing items. You can choose different outfits for each shot, or even opt for something unique like coordinating dresses with your partner or family members. Accessorizing with jewelry and headpieces can also help give your photos an extra touch of elegance and style. Don't forget about props like hats, scarves, and wraps; these items are perfect for adding an extra layer of warmth and comfort to any shot.
Finally, don't forget about accessories that are meaningful to you and your family. Consider incorporating items with sentimental value such as family heirlooms or mementos from special occasions into your photos as well. This will add another layer of sentimentality and emotion that will make your images even more special.
By adding these suggested accessories to your maternity photos, you'll create beautiful images that capture the joys of motherhood in all their glory!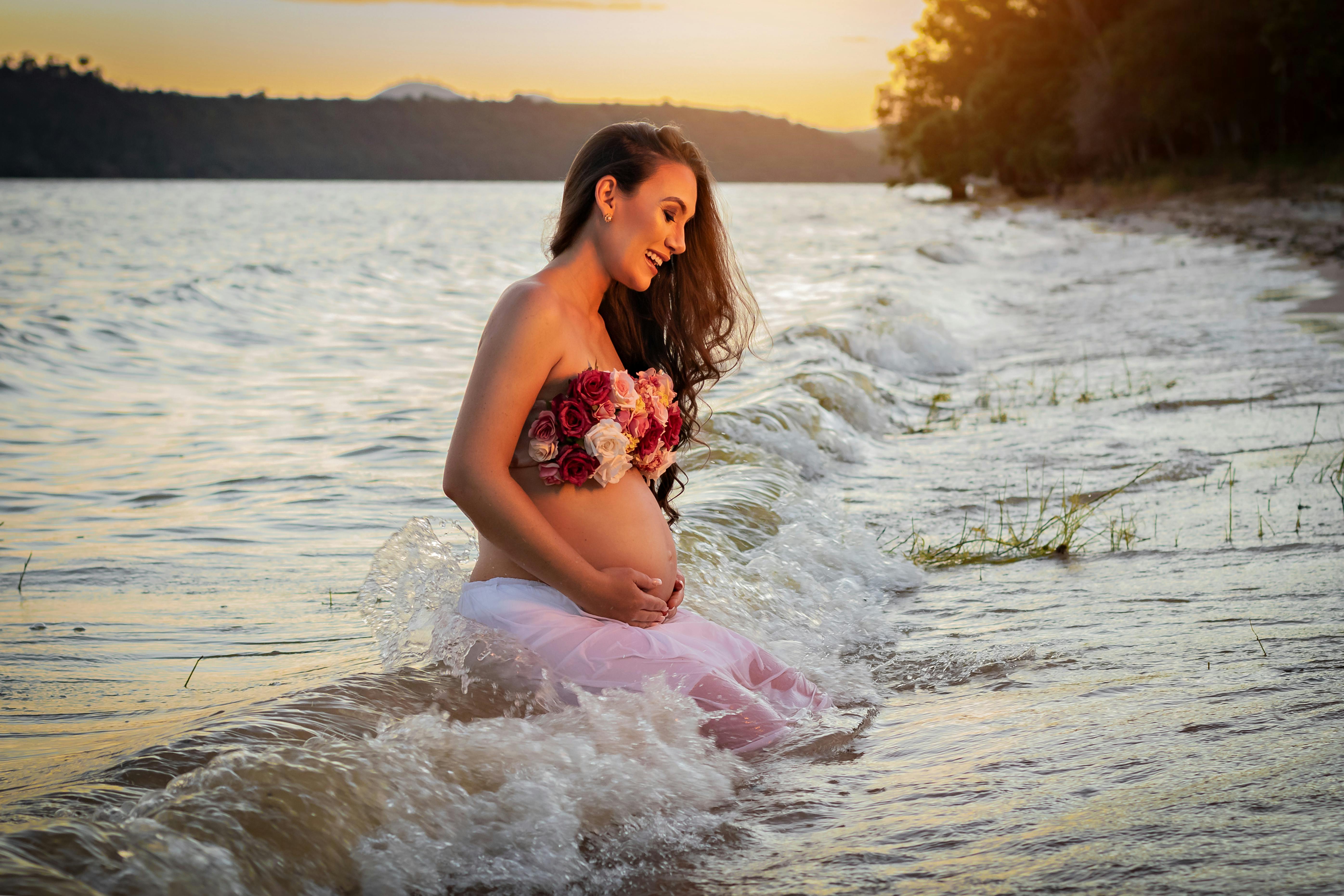 How To Feel Comfortable in Front of the Camera During a Maternity Photo Shoot
Pregnancy is an incredibly special time full of anticipation and excitement. It's also a time when many women choose to capture the memories with maternity photography. In order to make the experience as enjoyable and stress-free as possible, it's important to feel comfortable in front of the camera. Here are some tips for feeling relaxed and confident during a maternity photo shoot:
Take Time to Prepare: Before you show up for your photo shoot, take some time to get ready. Make sure you have all your outfits and accessories ready so that you don't have to worry about finding them at the last minute. You may also want to get your hair and makeup done professionally if you're comfortable doing so. This will help you look and feel your best during the shoot.
Choose Your Outfit Carefully: The outfit you choose for your maternity photo shoot can make a big difference in how comfortable you feel in front of the camera. Choose something that makes you feel beautiful and highlights your baby bump. If possible, try on different outfits before settling on one that makes you feel confident and stylish.
Relax Your Body: During the actual shoot, focus on relaxing your body and letting go of any tension or anxiety that may be present. Take deep breaths throughout the session and remind yourself that this is supposed to be an enjoyable experience. Also, keep in mind that any facial expressions or poses you make should be natural and not forced or uncomfortable.
Work With an Experienced Photographer: Working with an experienced photographer who is familiar with maternity photography can help make sure everything goes smoothly during your photo shoot. Ask questions ahead of time about what type of poses they suggest for pregnant women, what kind of lighting they prefer, etc., so that you know what to expect during the session.
Remember That You're Beautiful: Finally, remember that no matter what pose or facial expression you make during your maternity photo shoot, it doesn't define who you are as a person or how beautiful you are as an expectant mother. Be proud of yourself for taking this special moment in time to capture this amazing milestone with photos!
Pregnancy Photography Outfit Ideas
When it comes to pregnancy photography, nothing is more important than the outfit. It can be difficult to choose what to wear for this special occasion, but there are some tips and tricks that can help make the process easier. One tip is to keep it simple and comfortable. Choose clothing that flatters your figure and accentuates your curves. Opt for light colors such as white, pink, or blue, as these will help create a soft and romantic look in the photos. Flowy dresses and skirts are also a great option as they help create movement in the image. As for accessories, opt for minimal jewelry and keep hairstyling simple with soft curls or a half-up half-down style. Remember that you want the focus of the photo to be on your beautiful baby bump!
If you want to add a bit of style to your pregnancy photos, try accessorizing with items like fun hats or headbands. You can also add an extra layer of fabric by wearing a light cardigan over your dress or skirt. Bold prints are also a great way to make a statement while still keeping it comfortable and stylish. Finally, don't forget about shoes! A pair of stylish flats or wedges will complete your look while still feeling comfortable throughout the shoot.
Overall, when choosing an outfit for your pregnancy photos it's important to stay true to yourself and choose something that makes you feel beautiful and confident. With these tips in mind, you'll be sure to find the perfect outfit for this special milestone in no time!
What Are the Best Fabrics for Pregnancy Photos?
When it comes to taking stunning pregnancy photos, one of the most important factors is the fabric you choose for your clothing. The right fabrics can make or break your photos, so it's important to choose ones that will flatter your figure and accentuate your bump. The best fabrics for pregnancy photos are those that are soft, stretchy, and lightweight. They should also be able to hold their shape well and drape gracefully over your curves.
Cotton is a great choice for maternity and newborn photography sessions since it's breathable and comfortable. It also has a beautiful texture that adds depth to images. Linen is another option that looks gorgeous in photos, as it's lightweight and gives off a natural look with its subtle sheen. For a more glamorous look, try silk or chiffon fabric which will add an elegant touch to any photo session.
Knit fabrics are also great options for pregnancy photos because they have a lot of stretch which can help contour your body and show off your baby bump in all its glory. Wool is another great choice since it's warm and cozy yet still maintains its shape even when stretched out. If you want something with more texture, try lace or velvet for a beautiful bohemian look in your photos.
No matter what type of fabric you choose for your pregnancy photos, make sure it fits well and flatters your figure while still showing off the beauty of your bump. This will ensure that you get stunning images that you can cherish forever!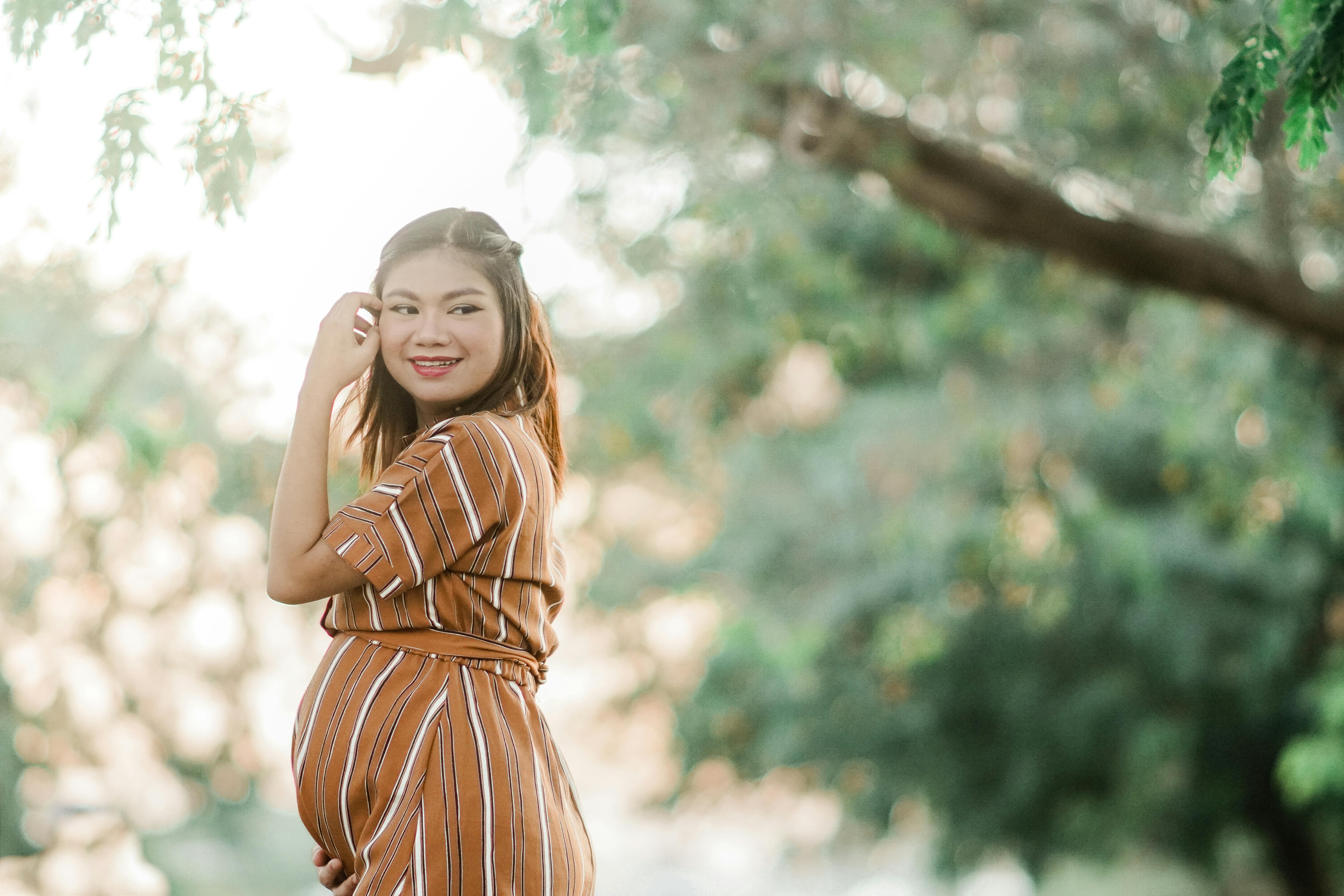 Conclusion
Maternity shoots are a wonderful way to capture your pregnancy journey. It is important to choose the right clothes for the shoot that will be comfortable and make you feel beautiful. Most importantly, wear something that reflects your own individual style. Don't be afraid to experiment with different looks and colors! Comfort, confidence, and personal style should be the main factors when deciding what to wear for a maternity shoot. With these tips in mind, you will be ready to rock your maternity photo session!